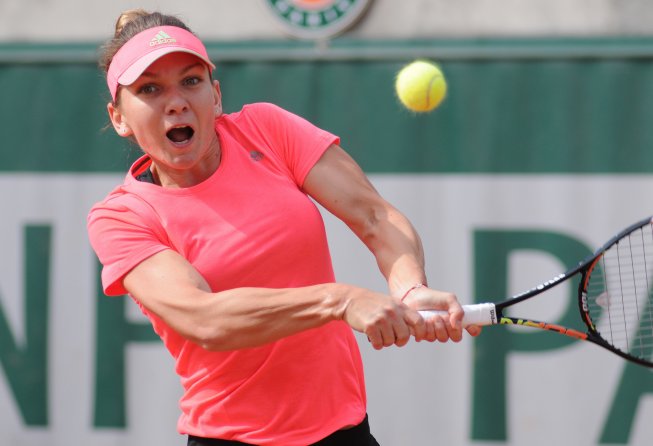 Rafael Nadal is already the heavy odds-on favorite for the men's French Open (4/5 odds) after just one round at the Stade Roland Garros. Novak Djokovic is the only other player with a decent chance of denying Nadal his tenth French Open title (4/1 odds), but the defending champ has had a horrendous year so far.
It's the opposite story on the women's side. The field is wide open to a number of contenders, and after the first round, a clear favorite has yet to emerge. The reason for this is obvious: the two biggest names in women's tennis — Serena Williams and Maria Sharapova — are both missing from the roster.
Williams, the three-time winner and previous outright favorite, is preparing for the birth of his first child. In April, she revealed she had won the Australian Open whilst eight-weeks pregnant and announced her leave for the remainder of the season.
Meanwhile Sharapova, who is now equal parts tennis player and lifestyle brand, returned from a 15-month doping suspension with the hopes of receiving a wild card spot for Roland Garros. To her dismay, she was not granted a one.
The absence of Williams and Sharapova opens the door for the likes of Simona Halep, Elina Svitolina, Garbine Muguruza, and Svetlana Kuznetsova. But no one has broken free from the pack just yet.
Halep is the slight favorite, despite sustaining an ankle injury recently during the Italian Open final. It almost forced her to abandon the French Open, but she persevered, and showed little sign of struggle during her first-round win against Jana Cepelova.
A huge victory on the clay courts of Italy propelled the young Elina Svitolina towards the top of the list for the French Open. Svitolina defied the odds against Karolína Plíšková and Garbiñe Muguruza, and then defeated Halep in the finals.
Defending champion Muguruza and 2009 winner Kuznetsova are also in the running, but both have had pretty inconsistent seasons this year. Muguruza has dropped to seventh in the ATP rankings after a slow start, and Kuznetsova has yet to impress this year as well.
Then there's Pliskova, who recently broke the top three for the first time in her career. However, she doesn't have a great track record at the French Open.
It's quite likely that this year's winner will not be a former Grand Slam victor. The two favorites, Halep and Svitolina, are still waiting for their first Grand Slam win. Same goes for others like Pliskova and Kristina Mladenovic.
The absence of Williams and Sharapova might actually be a blessing in disguise. It's rare for a Grand Slam to be this open and picking a winner is not going to be easy. Just take a look at the odds!
---
Odds to win the 2017 French Open Women's Singles:
Simona Halep: 5/1
Elina Svitolina: 6/1
Garbine Muguruza: 7/1
Svetlana Kuznetsova: 12/1
Karolina Pliskova: 14/1
Kristina Mladenovic: 17/1
Odds the 2017 Roland Garros is won by a first-time Grand Slam winner: 1/3
Odds the finalists are:
Kuznetsova & Halep: 15/1
Muguruza & Halep: 18/1
Kuznetsova & Pliskova: 20/1
Kuznetsova & Svitolina: 22/1
Muguruza & Svitolina: 25/1
---
By Tatiana [CC BY-SA 2.0 (http://creativecommons.org/licenses/by-sa/2.0)], via Flickr