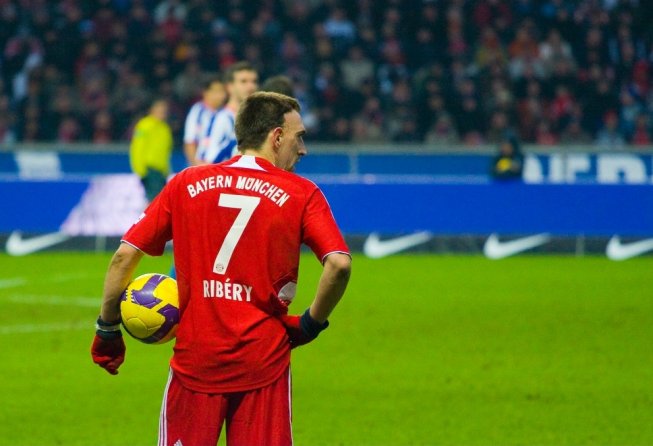 Bayern Munich (-145) at Benfica (+440), Draw (+254)
Despite a 1-0 loss in the first leg of their quarterfinal matchup with Bayern Munich, Benfica can say that they survived their trip to Germany last week. This Wednesday, they will try to pull the most improbable upset of quarters when they host Bayern at Estadio da Luz in Lisbon (2:45 PM Eastern).
Losing the first game of a two-game series is never ideal. But considering that Bayern Munich were averaging five goals per game at home in the UCL this year, a 1-0 setback looks almost like a win as the series shifts to Portugal.
Benfica are still the underdogs, not only to advance, but even to win at home. The team has never reached a Champions League semifinal and their roster pales in comparison to Bayern's embarrassment of riches.
Even though Bayern would advance with a nil-nil draw, expect the second leg to look much like the first, with the Germans controlling possession and playing attacking soccer. Benfica will be slightly more aggressive – because they have to be – but Bayern's ferocious attack will force them into a defensive posture for much of the game. In essence, look for Bayern to use their offense as a defensive substitute.
Part of the reason Bayern will want to stay aggressive is that centre-back Jerome Boateng won't be in the lineup. Nor will midfielder Arjen Robben, but the Bavarians have enough talent to make up for that on offense with Douglas Costa and Franck Ribery forming a formidable attack.
There are no recent games between Bayern Munich and Benfica, but there is an undeniable huge gap of talent between the two. Anything but a German victory would be a shock.
Pick: Bayern Munich (-145).
(Photo Credit: André Zehetbauer from Schwerin, Deutschland (Hertha-Bayern 2-1) CC BY-SA 2.0 [http://creativecommons.org/licenses/by-sa/2.0], via Wikimedia Commons.)