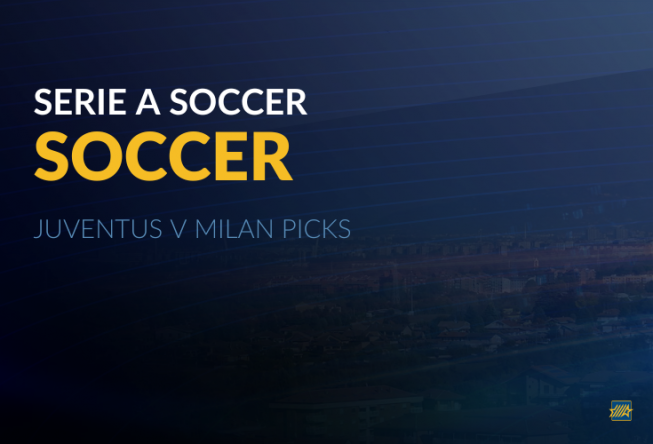 Juventus v Milan
Sunday May 28 2023, 14:45 ET
At Allianz Stadium, Turin
Juventus is battling for a top six spot but Milan looks the better pick when the two old rivals meet in Turin on Sunday.
Who do Bettors Favor?
According to the best-rated online sportsbooks, bettors favor the home team here, though not by much. Juventus is rated at between +125 and +142 to win this game, with the draw priced at round +240 and the win for Milan available at odds of between +204 and +215.
[https://docs.google.com/spreadsheets/d/e/2PACX-1vRtRU-xgVGnFtrLG1K7jbY688qoRny16k8rwprODdtCfW2q8cPnzosFQc-q39A6SxKLQNMDdRlQBU81/pub?gid=0&single=true&output=csv/viscawebTable]
Juventus Season Hanging by a Thread
Having received a humbling defeat in the Europa League, being knocked out of the Coppa Italia and failed to make any impression on Napoli in the title race, this has been a terrible season for the team from Turin and on Monday night it hit a new low.
Faced with a must win game against Empoli, Juventus capitulated in embarrassing fashion, losing 4-1 to deal a potentially fatal blow not just to its Champions League hopes but to the possibility of any European football at all next season, a calamitous possibility for the grand old club, that has left its season hanging by a thread. 
That eventuality is now on the table because the club has been deducted ten points, in place of a previous penalty of 15 points, and this deduction leaves it in seventh place in Serie A, one point off the sixth spot held by Milan, and five points short of the top four. With only two games to go, it seems unlikely that Juventus could make it up to fourth, but fifth or sixth is essential.
Going into the Empoli game, Juventus had won three in a row, but it suffered a disastrous defeat at the worst possible time and Massimiliano Allegri now faces the challenging task of rousing his players for one last effort at the end of an exhausting campaign.
Milan Fighting for the Top Four
Milan's departure from the Champions League at the hands of its city rivals will not easily be forgotten by the Milan fans, but the team did at least dispel some of that bad feeling with a healthy 5-1 thrashing of Sampdoria at the weekend, which also erased the memory of its previous Serie A game, in which it had managed to lose to Spezia.
Stefano Pioli's side has now won only four of its last 12 games in the Italian topflight and based on points earned since the beginning of March, the team would rank only 12th in the table.
The points deduction for Juventus, however, combined with its win over Sampdoria, means that Milan is now in fourth place in the table, with its destiny in its own hands. Atalanta, Roma and Juventus can all still catch up and snatch the last Champions League qualification spot, but Milan now has the chance to finish strong and salvage something from a disappointing campaign.
Serie A Betting Head-to-Head
This is one of the oldest rivalries in European soccer between two of the big guns of the game. Both have had spells of dominance domestically and have enjoyed success on the European stage and have taken it in turns to have the upper hand over one another in Serie A.
Although Juventus enjoyed a long spell of dominance in Italian soccer until the last couple of seasons, Milan has had a good record against the Turin giants. In fact, it has now gone four games without losing to Juventus, following a run of two wins and two draws over the last four meetings.
The last time these two teams played one another, back in October, Milan ran out as winners. Fikayo Tomori and Brahim got the goals as Milan won 2-0 at the San Siro.
Serie A Team News
It is the end of a long season and not surprisingly, the team news is not good for either team. For Juventus, Allegri will most likely be forced to make several changes to the lineup after already shuffling the weakened squad for both the games against Seville and Empoli.
Nicolo Fagioli is out with a fractured collar bone, while Mattia De Sciglio, Paul Pogba and Leonardo Bonucci are also missing and will not be back this season. Juan Cuadrado is also out due to suspension, although Danilo's suspension is over and he could feature here.
For Milan, Pioli is also facing some tough decisions as his squad is weakened by several key absences going into the crucial final two games. Alessandro Florenzi and Zlatan Ibrahimovic are long term absentees, while Divock Origi, Aster Vranckx and Ante Rebic are also unavailable and Ismael Bennacer is out, having sustained a season-ending knee injury.
Serie A Match Betting Pick
Both of these teams have been running out of gas as the finish line approaches, but it is Milan that appears to be in a stronger position. Although both squads have been weakened by injury and absence, Juventus seems to be in the poorer shape morale-wise, as it has been hit with a combination of a 10-point deduction and a shocking defeat to Empoli. Milan, meanwhile, played well in beating Sampdoria and looks a good pick to win this one.
Best Online Sportsbooks to Bet on Serie A
Check out the best soccer betting sites below. You can enjoy the best Serie A betting when you bet on Italian football with one of these recommended betting partners.
Bonus
125% Sports Bonus - up to $2,500