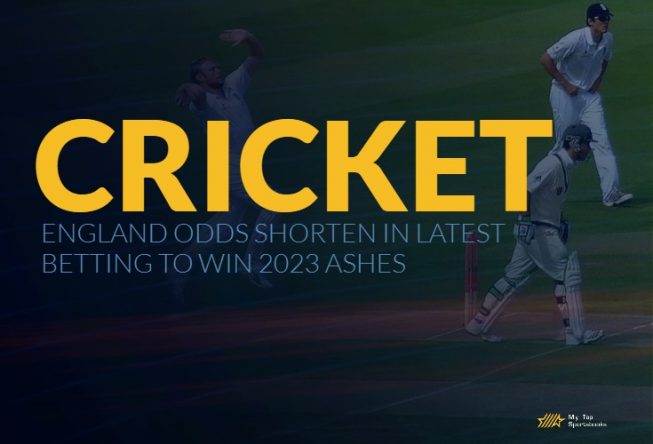 With the 2023 Ashes creeping ever closer, and England continually improving in the Test arena, is it possible that England's new attacking brand of cricket, known as 'Bazball' can really be good enough to defeat the Aussies and win back the Ashes Urn in England next summer?
When Brendan McCullum was appointed as England's new Head Coach in May this year, England's Director of Cricket Rob Key, is quoted as saying "buckle up and get ready for the ride" to England's long suffering Test cricket fans.
Brendon McCullum has been appointed as the new head coach of England's Test side, with director of men's cricket Rob Key telling fans to "buckle up and get ready for the ride"https://t.co/UJFZt7a9ZE

— The Cricket Paper (@TheCricketPaper) May 12, 2022
And boy, was he right. What has happened since has seen an astonishing turn around in the fortunes of English Test cricket. Led by McCullum and his new Test captain Ben Stokes, England now play a no fear attack minded brand of cricket. A brand designed to entertain, and to put the opposition on the back foot.
But will this brand of cricket be good enough to defeat Australia in the 2023 Ashes? Well, who knows. The Australians will certainly be licking their lips at the prospect of bowling to English batters looking to take the game to them. They have arguably the best pace bowling trio in world cricket. But with the English batters coming at the Aussies hard, how will Pat Cummins, Josh Hazlewood, and Mitchell Starc react? That is the question.
What is Bazball?
The Australians have already mocked the term Bazball. They seem to be going out of their way to make out they are not bothered by it. But by acknowledging it in their recent Test match against the West Indies, surely they have already indicated they are getting drawn into the mind games?
A sign in the Australian rooms: 'Ron Ball' 😂 pic.twitter.com/iFpBClPI8c

— 7Cricket (@7Cricket) December 10, 2022
The term 'Ronball' was written on a piece of paper in the Aussie dressing room and left in full view of the TV cameras. This was in response to the term Bazball, frequently used in the English media to describe England's current style of cricket play.
The term Bazball originates from the current (Brendon McCullum) England Head Coach's nickname, Baz. The media seem to have picked up on the term Baz, added ball to it, and now use it to describe England's playing style.
As for Ronball, that is in reference to Australia Head Coach, Andrew McDonald, who is nicknamed Ronald for obvious reasons.
What impact has Bazball had on the Ashes betting odds?
Maybe not because of Bazball, but England's form over the past few months has seen their odds to win back the Ashes in 2023 shorten with the best cricket betting sites.
Australia is still the favorites. But the gap in the odds is shortening every month now. And by the time the Ashes starts, England may well be level pegging with Australia, or even the favorite.
A few months back, Australia were odds on to win the 2023 Ashes. Some had them as short as -300. Australia is now even money (+100). As for England, they've been backed in from +350 to +135 with the best online betting sites.
The above odds are taken from Bovada, who can read more about in our Bovada sportsbook review.
Reasons England can win the Ashes
Reasons for optimism for England fans leading up to the Ashes isn't just the results, but the way certain players are now performing. Two examples are bowlers Jack Leach and Ollie Robinson.
The last time the Ashes were in England was in 2019. Jack Leach was part of the squad, but was bowled sparingly. He didn't seem to command the confidence of the (then) captain Joe Root. A similar thing happened in the 2021/22 Ashes series in Australia. Leach was taken apart by the Australian batters, and at times didn't look like an international class bowler.
Seam bowler Ollie Robinson also went on that tour. And after a decent debut year in England back in 2021, Robinson was tipped to be a part of the squad for years to come. In Australia, Robinson was badly found to be lacking in fitness and attitude. He had a series to forget. His Test career already looked all but over.
10 wickets in the match for Jack Leach!

It's the first time in five years that an English spinner has taken 10 wickets in a home Test.

A fantastic achievement.#ENGvNZ pic.twitter.com/VEyOX3ffHe

— Wisden (@WisdenCricket) June 26, 2022
Fast forward a few months, and all of a sudden Leach and Robinson look like seasoned internationals, who are now part and parcel of this England side. There are also youngsters like Harry Brook performing well with the bat. And the return of Ben Foakes into the international fold has also strengthened England.
To sum up quickly, except for the addition of one or two new faces, the – by and large – same England players now look like transformed characters under the leadership of Brendon McCullum and Ben Stokes.
Our Pick
Injuries can play a large part in any cricket series. And when you have guys on both sides like Jofra Archer, Mark Wood, Pat Cummings, Josh Hazlewood, and Mitchell Starc, who all have suspect injury records, making big predictions this far out could be foolish.
It's far better to wait and see who is fit and available for the series before calling a winner. One thing for sure is that England's odds are getting shorter. So if you are looking to make England your cricket betting pick for this series, now may be the time to bet on them.
As for Australia, the chances are, their odds will continue to get longer. So if you want to bet on them to win, it may be more advisable to wait a while longer.